Will we ever see a No Game No Life season 2?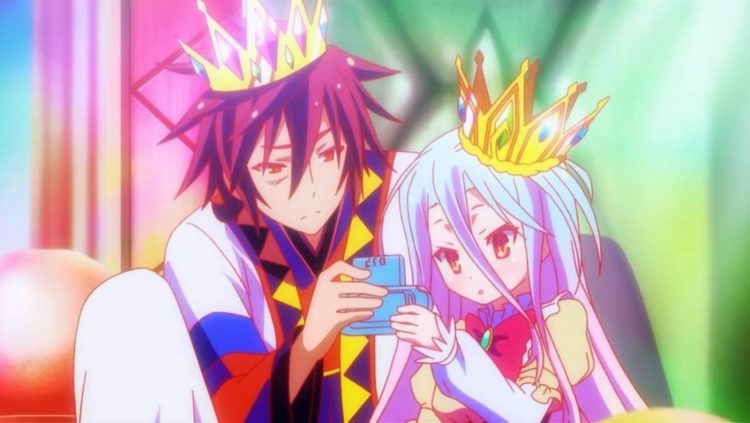 No Game No Life is a series of light novels published in Japan that ultimately provided a season of a Japanese animated television series of the same name. Although there have been doubts about the popularity of the series around the world, the series has developed dedicated fans. These fans have recently wondered whether a second season is going to take place or not. In order to try to find an answer to this question, it's important to explore how it all started and where it could potentially go.
Background
Between 2012 and 2018, 10 different books were published as part of the series of light novels. Eventually, these light novels were turned into manga which was later adapted into Japanese anime. The whole story centers on a group of children who try to overthrow the god of games. To do this, they have to challenge him to a number of different board games, beating him on each turn. The series not only follows their efforts to do just that, but all the twists and turns that would naturally come with such an adventure.
The first anime project
In 2017, a film was released as a Japanese anime adaptation of the sixth of ten books. It was called No Life, No Game Zero. This further increased the popularity of the story in Japan, which resulted in another spin-off of the manga, as well as licensing deals to further develop projects based on the original light novels around the world. The first season of the animated series dates back even further, to 2014. Unfortunately, there hasn't been much news on a second season since it ended that same year. Many people expected a number of projects to follow his heels directly, as he was extremely popular with fans and received a lot of critical acclaim. However, things have been pretty quiet on the front of No Game, No Life since then, at least when it comes to anime adaptations.
Will season two ever arrive?
Officially, the studio hasn't commented on a second season one way or the other. However, many people in the know seem to think that a second season will eventually happen. There are a few situations that could potentially turn things around, but many of them anticipate an official announcement on the next season of the animated series at some point. in the next 12 to 18 months. It should be noted that the author of the light novels from which the series originated recently had some health problems, even to the point of being hospitalized. There have been concerns recently that the animated series will not progress unless Volume 11 of the Light Novels is released, as there may not be enough source material to make an entire second season. Therefore, things seem to depend on whether or not another novel is published. If the author is physically capable of releasing another volume and wishes to do so, there should be no questions about having enough source material for the second season. However, if that doesn't happen, it could end the project before another season even kicks off.
Other issues
In addition to the author's health concerns, there has been speculation that somewhere there is some aspect of the story plagiarized in one way or another. This could explain why the studio has been largely very silent about doing anything more on the project, let alone. confirm another season. It is alarming to say the least. However, it's important to remember that this is all speculation. There hasn't been a lot of information available on exactly what, if anything, was plagiarized. This problem has caused a lot of confusion. As such, he has raised some doubts as to whether or not the project will move forward at some point.
Wait with impatience
Right now there isn't much that fans can do except wait. This is especially true if they have already read the 10 volumes of the light novels, as there is nothing else available at this time. As such, they are forced to wait on new sources and wait to see whether or not any announcements will be made about a second season of the show. As a rule of thumb, most people would probably say that any hope of a second season is completely out of the realm of possibility, given that the first season aired in 2014. Even in the anime world, that is. very long. time. However, there have been projects associated with the story that have been carried out since then. Keep in mind that an anime adaptation was released as a movie in 2017, which makes the possibility of additional projects much more possible in the future. It's not uncommon to have four or five years between projects when it comes to Japanese anime, giving fans hope that something will be announced relatively soon.
In the meantime, fans have two options. They can review the first season and they can go back and reread the first 10 volumes of the light novels. By the time they get through all of this, there might be some sort of official announcement about a second season or at the very least, an eleventh volume in the novels. For now, fans will have to wait and do their best to contain their excitement about any potential upcoming projects. That said, there is nothing wrong with hoping that something will be officially announced. Even given the relatively long time gap between projects, it's possible that something will happen relatively soon. For now, fans will just have to wait and see what happens.