Last minute gift ideas for Father's Day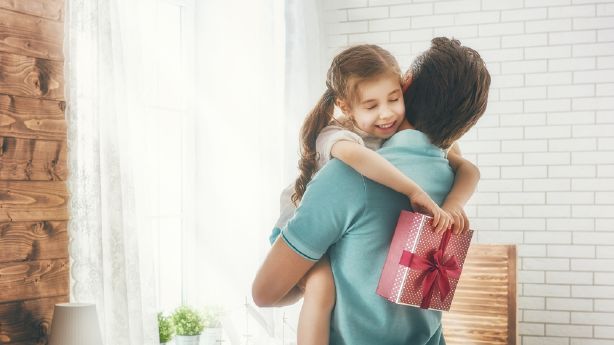 A photo of a father and his daughter. (Yuganov Konstantin, Shutterstock)
SALT LAKE CITY – Father's Day is tomorrow. It's the day we celebrate our dads and show them how much they mean to us.
Here are some gift ideas for Father's Day:
1. The NEX Pro massage gun
If your dad is like my dad, his neck is still tight. A massage gun could help release stress.
This Pro Massage Gun, currently on Indigogo, was funded in just 60 minutes. According to its campaign, it is the most professional percussion massage gun in the world with eight different attachments. This massage gun has many cool tech features, such as 60 lbs of force, 40% more depth, 3,500 ppm speed, 240 minutes run time, and more.
This is great for muscle recovery pro athletes, or hey, it's good to just massage daddy's back and make him feel better!
Check it out, here.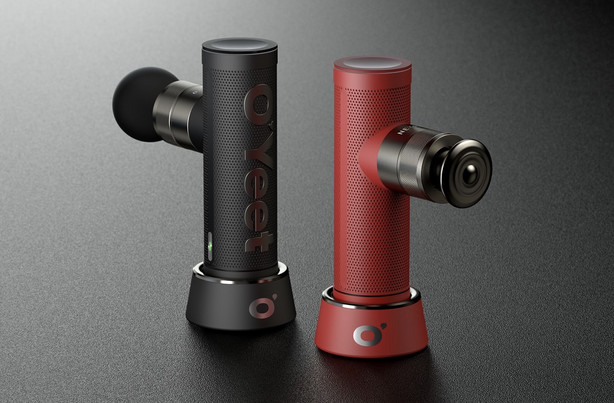 2. The steel of the Misen furnace
Another great daddy gift has to do with cooking meats perfectly, and we know how much dads love to cook meats!
According to the company, the average oven typically has an unstable and unreliable temperature, which can lead to overcooked or undercooked food.
This technology acts as a thermal battery, keeping your oven at 5-10 degrees of the desired temperature.
The company claims that the Misen Oven Steel is ideal for several different reasons, some of which include:
It browns food better
It stores easily (just leave it in your oven)
Great to use on the grill (um, daddy's best friend)
Improves the whole food
Grab one for Dad and create a delicious Father's Day dinner together!
Check it out, here.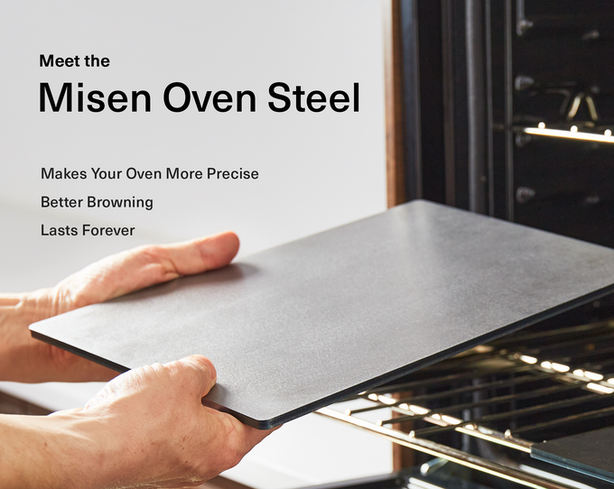 3. MemoryOS
Many fathers love video games, puzzles, and other weird things like Rubik's Cubes.
What's cool about this tech is that it's an AI powered game that helps improve your memory.
It is created by MemoryOS, an edtech startup focused on developing learning software to help people improve their memory.
Before even getting started on Kickstarter, they already had 33,000 people in their Early Adopters community.
According to memoryOS, "the average recall improvement increased by 70% with an average increase in recall speed of 60%, just after a relatively short demo session."
It's not only a way to help your memory, it's also fun!
Check it out, here.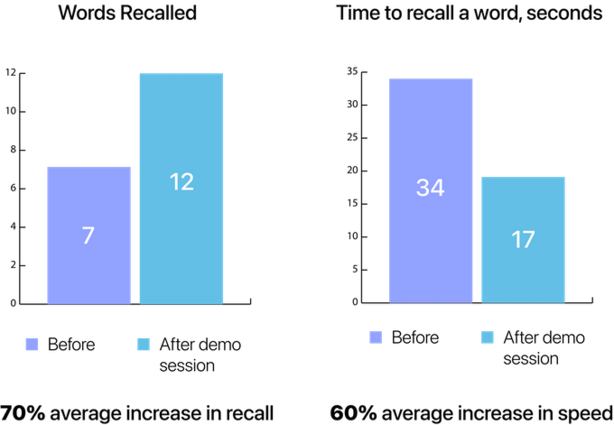 4. ICE
Here's another really cool kitchen tool you could give dad as a Father's Day gift.
We know that dads love to cook and grill meats, but we also know that they often forget to take their meats out in time to thaw them, and they might get impatient with microwaving (raw) or putting them in the microwave (raw). throwing on the frozen grill (also raw).
ICEGONE has created an advanced defrost tray that defrosts food 20 times faster, turning your food from absolutely frozen to "ready" to cook in just 10-20 minutes.
And the best part is that it doesn't require electricity, so it's a great thing to bring on your camping / fishing trips.
Check it out, here.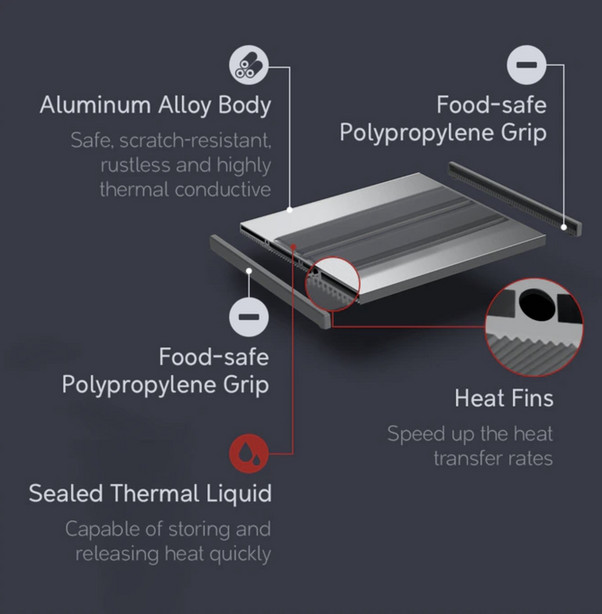 5. Mystery puzzle
If your dad loves board games, video games, and even puzzles, here's a pretty cool puzzle that raised over $ 150,000 on Kickstarter. Ask yourself why? Well, according to its Kickstarter, "It's a puzzle that's more like a comic book and plays out like a game as you piece together the clues, secrets, and mini-stories bit by bit until, finally, you discovered the secret ending… "
Basically, you aren't just solving a puzzle, you are solving a mystery.
Find out on Kickstarter, here.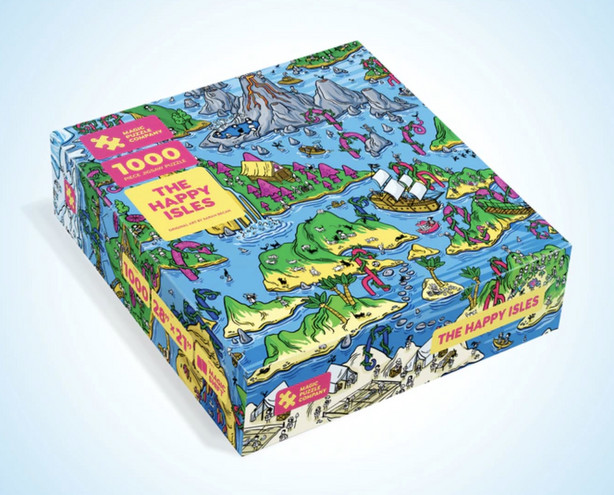 6.App-compatible electrochromic smart sunglasses
Upgrade the classic "daddy sunglasses" with a cool new pair that will blow your mind. These sunglasses have some serious technology. They let you adjust tint, listen to music, take phone calls, and they're waterproof.
What makes these glasses unique compared to other glasses that react to light is that these are electrochromic which means you have the control to select the level of tint you want via an app or by tapping. on a button.
Discover them on Kickstarter, here.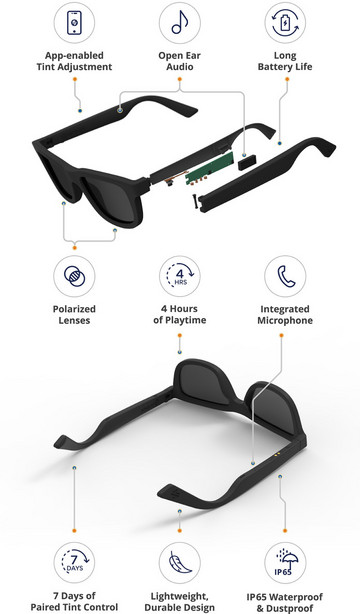 7. A scooter
Because deep down, dads will always be children.
It's also a super cool motor scooter. In fact, it's the world's first full carbon fiber dual-motor scooter, with a built-in dash camera, 4G, color display and, yes, GPS.
Check it out, here.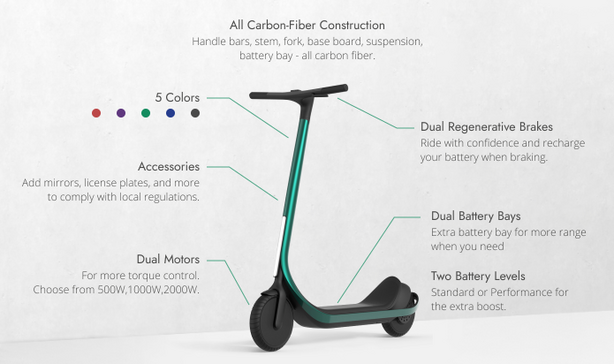 Happy Father's Day!
×
Pictures
Related stories
More stories that might interest you