Jeremy Chan: Gamifying the Rush for Africa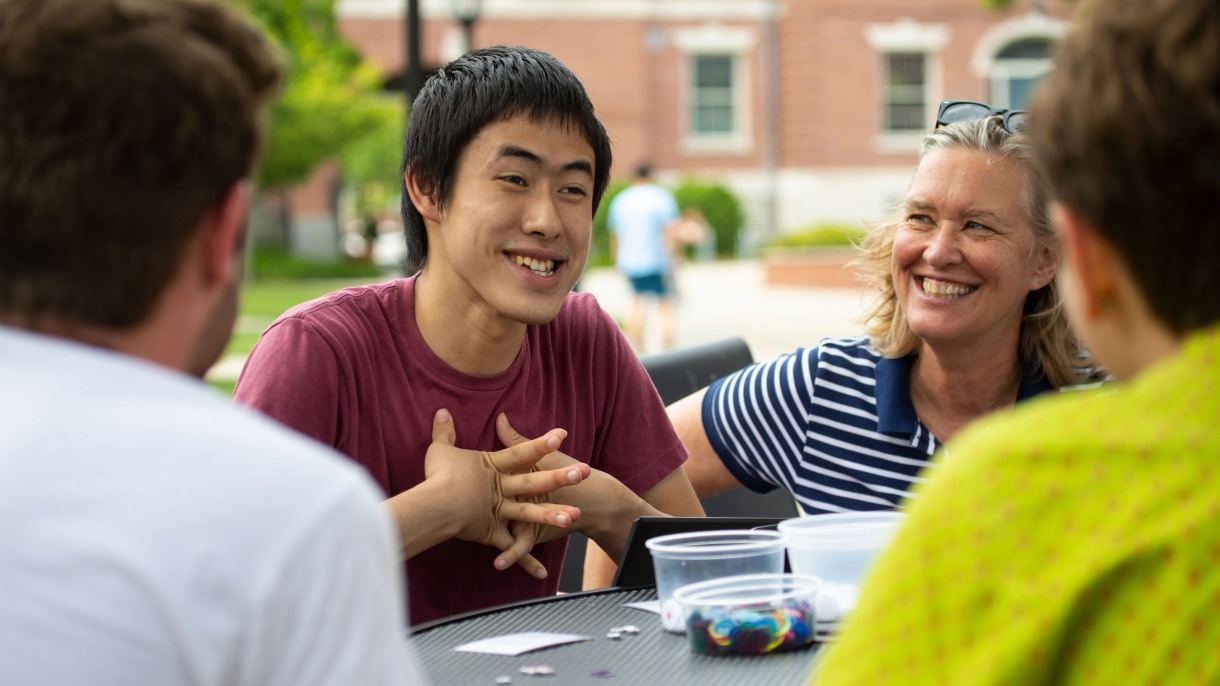 Chan's games, she said, provide opportunities for her students to get into the minds of the people they study in class.
"You can read the manual and the primary sources and start a discussion about them, and those two things are valuable," Jacobs said. "But when you're playing a game that actually puts you in circumstances that echo what people have encountered, and you have to work your way through strategies and constraints that echo historical circumstances, it is a great learning experience. "
The value of gamified learning
For years, Jacobs had "gamified" some of his classroom sessions, guiding students through role-play exercises that could help them understand how the beliefs and motivations of different groups made up their decisions and guided historical events. She had followed the plans provided by Barnard College React to the past project, but she didn't feel she had the skills to design an original game from scratch. So she was delighted to find, in the fall of 2018, that one of her students had an aptitude for game design.
Towards the end of the semester, as Chan and a classmate prepared to lead a discussion about how women supported a 1935 miners' strike in the Namibian Copper Belt, they decided to involve the class in creating a game that invited students to play – act as minors and women in the community.
"I noticed he was talking about games in a sophisticated way," Jacobs said.
That spring, she and Chan successfully requested a Undergraduate teaching and research scholarship (UTR), who supported Chan's work on "War Cabinet". Work continued the following spring, with funds from another UTRA. This summer, college funds supported work on a new game, "Bad Deal," which helped students understand how exploitative colonial regimes used market forces to set unfair prices in agricultural agriculture. large-scale commercial export to French West Africa. The playful students took on the role of African farmers trying to make a living by exporting crops such as cocoa and cotton. The intricate details of the game closely match the perspectives and historical details of Jacobs' own textbook, "African history through the sources. "
"The object of the game is for these African farmers to amass wealth within the confines of the colonial system," Chan said. "At the end of the game the students asked, well, what is wealth? They realized that in order to make money they had to hire more workers. But hiring more workers meant turning blacksmiths, storytellers, and seers into laborers, draining communities of specific skills and knowledge that had done things like helping them survive droughts.
Maru Attwood, a sophomore from South Africa and a student in Jacobs' summer class, said Chan's games were a compelling way to study the difficult and complicated history of colonial Africa's past. .
"The games Jeremy designed offer a way to engage with the motivations and perspectives of those who shaped and were shaped by African colonial history that go beyond reading or discussing the content." , Attwood said. "Bad Deal", for example, allowed me to examine the pressures on farmers in West Africa and opened up questions about what we can know about the degree of agency that ordinary Africans have. under French colonial rule. "