How to Spend a Day in Cold Spring, NY: A Hudson River Village
The Hudson River Valley is famous for good reason, and as residents of New Jersey we often forget that our access to world-class views is only a short drive away. Dotted across vast expanses of the Hudson River, small towns are bubbling with history, bursting with energy and teeming with delicious restaurants. Cold Spring is one of those cities. Nestled next to the river, the village is quietly cosmopolitan and an absolute pleasure to visit in any season. A little over an hour outside of Montclair, it's a great getaway in any season! Read on to plan your Cold Spring outing.
The story
Cold Spring is a historic village located on the banks of the Hudson River just 50 miles north of New York City. Prior to the 1600s, this area was used as an important waterway by Native Americans. Then, from the 1730s, the area developed into a small trading hamlet along the river. With access to cheap lumber and iron ore, Cold Spring became the site of the West Point smelter (West Point is just across the river), which supplied ammunition to the Army of the Union during the Civil War.
Jobs from the foundry made the area grow and it was transformed into an official village in 1846. Over the years the town has become a magnet for artists, writers and eminent families, all drawn to it. the beauty of the region. With a community of around 2,000, Cold Spring has surprisingly plenty to do.
Read more: A day trip guide to Newburgh, NY
Visit today
Part of the fun of taking a day trip along the Hudson River Valley is driving. The Palisades Parkway is a two-lane highway that winds and plunges with beautiful wooded landscapes. Pick your favorite playlist, roll down the windows, and enjoy the ride past many state parks and over the Bear Mountain Bridge to take in the breathtaking views of the Hudson. It's even better if you pack a picnic to stop somewhere along the way.
Cold Spring has a charming downtown area full of trendy boutiques, antique stores and boutique restaurants. Park along Main Street, stroll through the shops, grab an ice cream, and walk through the underground tunnel to take in the river views. While the city is delightfully quiet during the week, it gets very busy on the weekends, so plan accordingly. Seasonal events, such as wine and food fairs or arts and crafts fairs, take place almost every weekend. Check out the town's event website to see all of the upcoming activities.
Small towns are always nice for a stroll, so be sure to stroll through the residential areas off the main road. Victorian, colonial and modern homes dot the landscape with beautiful lawns and beloved gardens. Cold Spring feels like a great place to live, with a small, safe community of artists, gardeners, and former New Yorkers.
More interested in the natural side of the Hudson Valley? Cold Spring is located near many historic parks and hikes, including the Appalachian Trail. Some trails start right by the roadside, others in reserves or museums, so depending on your experience and interest, you can find just about any level of hiking, from the most intense to the most calm. You can even get out of your car and walk along Bear Mountain Bridge to park or watch the boats.
Things to do
While there are many historic landmarks along the Palisade Walk to stop and enjoy, here are a few of our favorites in this area.
Hikes on the Hudson River | Several locations
Stroll, hike, or drive along the Hudson, as this expanse of land was a popular elite retreat for good reason. With 43 hikes nearby, you can take your pick of seeing ruins, river views, or unspoiled wilderness.
Storm king | 1 Museum Road, New Windsor
(Photo credit: @stormkingartcenter)
A 500-acre open-air museum on the North Way to Cold Spring, this sculpture park and gallery is a perennial favorite. With hikes, massive metal sculptures, forest views, and varied scenery, it's worth the trip. Take a tram ride, rent a bike, or head to the cafe to treat yourself before heading down to the valley.
Boscobel | 1601 NY-9D, garrison
This neoclassical mansion and garden was built in the early 19th century. With stunning views of the Hudson River Valley, a lush herb vegetable garden and rows of apple trees, this is a spectacular place for a visit. The house also overlooks Constitution Marsh towards West Point and offers many leisurely and lesser-known hikes on the property.
Manitoga / The Russel Wright Design Center | 584 NY-9D, garrison
(Photo credit: @visitmanitoga)
Mid-century American designer Russel Wright's experimental home and studio is built on the rocky ledge of an abandoned quarry. It is a modern 20th century house with original landscaping and is a National Historic Landmark. The property includes four miles of public hiking trails through 75 acres of landscape designed with views overlooking the valley.
Stonecrop gardens | 81 Stonecrop Lane, cold spring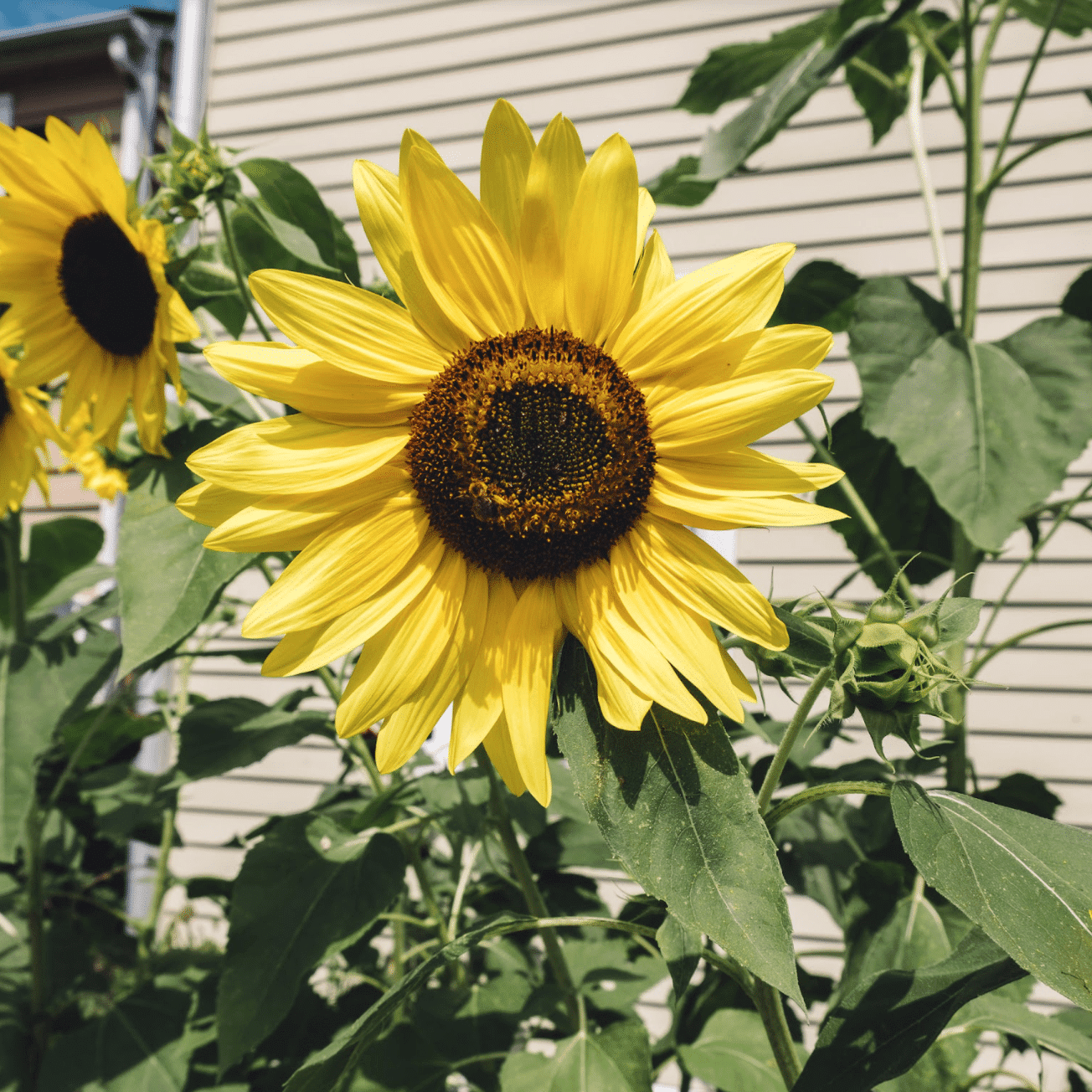 Located in Cold Spring and perched in the Hudson Highlands, Stonecrop is a popular garden destination for plant lovers. What began with a vast selection of rare alpine plants, the public garden now comprises fifteen hectares of 'varied garden spaces'. Its mission is "to inspire gardeners to explore the infinite variety of the plant kingdom". If nothing else, be sure to visit the 2,000 square foot conservatory, which appears to float on a pond.
Where to eat
Hudson Hil's Cafe | 129-131 Main Street, Cold Spring
This trendy brunch restaurant is always busy, so if you can, grab a table on the porch and order the pancakes with a side of real maple syrup. With everything from eggs to sandwiches, Hudson Hil's will satisfy your stomach. You also can't go wrong with lime pie!
Cold spring coffee | 92 Main Street, Cold Spring
Delicious coffee, frozen drinks and pastries, the Cold Spring Coffeehouse is a must stop after a hike or upon entering town. Take it out, sit on a bench on the main street and enjoy.
Moo Moo Creamery | 32 West Street, Cold Spring
The city's most popular glacier is matched only by the view. With a virtually unmatched variety of flavors, this homemade ice cream shop offers access to the whole river. This is the perfect spot for a cone and a peek at West Point across the road.
Cold source deposit | 1 place of the depot, cold source
(Photo credit: @coldspring_depot)
Eating classic American fare in a historic train depot will only be complete with the sudden, noisy passage of a train. In this popular, family-run restaurant, you won't be disappointed with the variety of the menu or the fries.
Hudson House River Inn | 2 Main Street, cold spring
This guesthouse by the river offers delicious, quality cuisine. The menu is quite varied, from meatballs to steak and fries. A visit here doesn't come cheap, but for a fine dining experience, the views and ambiance are second to none.
Cold spring pizza | 120 Main Street, cold spring
(Photo credit: @coldspringpizza)
Sometimes pizza and orange soda can spice up your day. Cold Spring Pizza offers the classic slice with good sides. Garlic knots are a must!
Argentinian Rincón | 21 Main Street, cold spring
See more: Go on an Adventure in Duke Farms Nature Reserve

This little corner, located on the ground floor of a brick building, is the ideal setting to spend a moment of relaxation. Pick an outside table under an umbrella, grab an empanada or ice cream, and people watch.
Where to shop
Split rock books | 97 Main Street, cold spring
This beautiful independent bookstore sells everything from bestsellers to children's books and wilderness guides. With knowledgeable staff who share their own recommendations, you're sure to find a book to walk you through the next work week.
Cold Spring Antique Center | 77 Main Street, cold spring
Antiques are definitely the thing to do in the Hudson Valley and this shop is literally full of cool finds. Whether you are redecorating or looking for inspiration, take a look at this boutique as it will let your imagination run wild.
Cold Spring Apothecary | 75 Main Street, cold spring
This day spa and salon offers its own line of locally made health and beauty products. They stick to small batches and only use the highest ingredients. Book a facial, have a coffee and enjoy the beautiful interior.
Wild plant store | 135 Main Street, cold spring
Buying plants has never looked better and we have to agree with Wyld – "There aren't too many plants." Visit this store to discover a selection of houseplants, planters, tools and accessories for your garden. They will help you with any questions and even offer in-home plant styling consultations!
Poor Georges | 64 Main Street, cold spring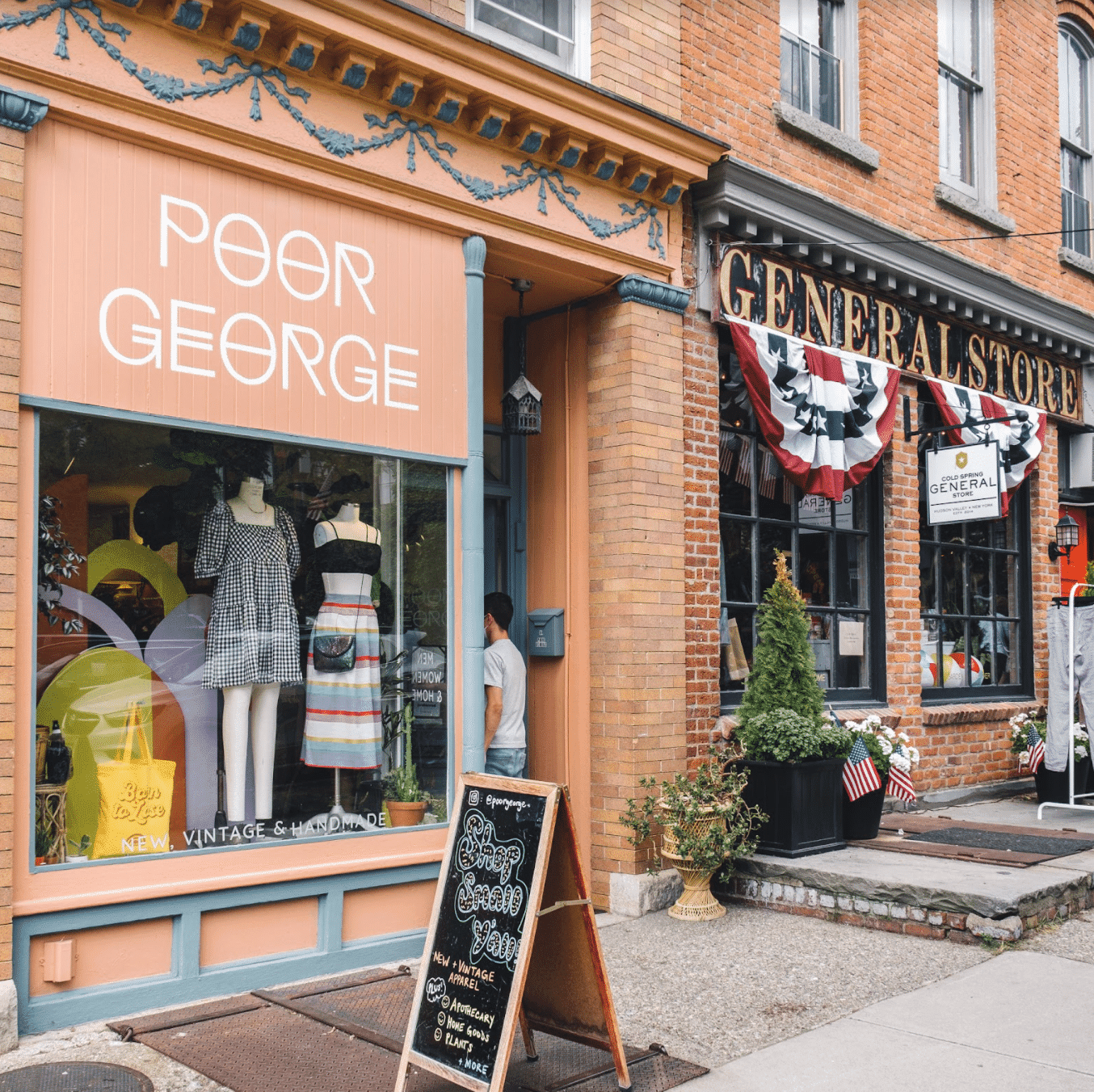 This boutique is perhaps the trendiest in town, with handmade products and a selection of selected vintage clothing. There's so much personality inside, you'll find everything from soaps to housewarming gifts, your new favorite pair of jeans, and maybe even a few greeting cards.
Once upon a time there were antiques | 112 Main Street, Cold Spring
This antique store is delightfully organized with a huge selection of vintage Christmas ornaments, dollhouse accessories and jewelry. The prices are right and there is so much to see inside.
Old souls | 63 Main Street, cold spring
Modern outdoors meet vintage sensibilities at this highly organized wild boutique. Although this is a traditional outfitter, carrying practical hiking gear, it also has a wide selection of beautifully designed and thought out outdoor products. The interior looks like a log cabin and will have you dreaming of your next camping trip!
---