6 best fan service anime video games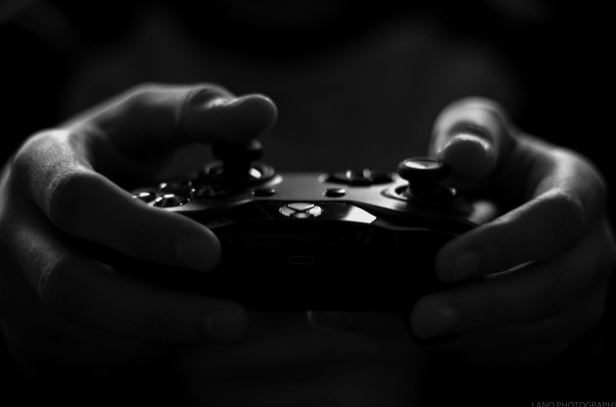 Are you looking to play a game that will ignite your senses on Cloud 9? Then this is your one stop source for some of the best fan service games. If you are wondering what kind of games are we talking about, well, we are referring to games like Nekopara, Senran Kagura, QT project, Hunie Pop, and more. You know them?
While it doesn't get the kind of marketing that some of the other mainstream titles that ship (obviously), there is a large collection of titles that you can research and enjoy with character development and a compelling story…. Or who are we kidding the other two, right?
However, some of the more popular ecchi games available today include RPGs including Criminal Girls, and visual novel types like Sakura Spirit. So, many of them will require you to be at least 18 years old to play them.
So, without further ado, here is a nice collection of some of the best fan service games for anime lovers today:
1. QT project
Project QT (which is obviously a cutie game) is a free Android game from Nutaku that features compelling RPG combat, leveling up heroes, and an obvious loose clothing policy.
In the game, the story begins with an experiment that goes awry in the Arctic that ultimately wiped out most of humanity due to a horrific virus that unleashed itself. Your job is to prevent the virus with some of the most powerful weapons in all of mankind; gorgeous monster girls.
Players will compete with their daughters in a world of turn-based combat and intriguing puzzles.
What's interesting about Project QT is that it's the first ecchi game from a Hong Kong-based developer.
To learn more about them and play their games, you can check out their website.
2. Senran Kagura
In this game, you play as schoolgirls from two all-female institutions – one good and the other bad – with the intention of learning ninjutsu and beating them each in battle. Yes, this is definitely something that would benefit the typical fictional Japanese school theme with a hint of Dragon Ball and Naruto.
However, the best part of this game isn't the fact that you just fight the other girls, but the hidden mystical forces in this game seem to slowly tear their clothes apart as you fight. So if you're someone who wants some hard-hitting action with steamy material alongside, this is your game.
3. Hunie Pop
Hunie Pop has earned a reputation as a secret giant on Steam. Well, when you play as someone who stalks beautiful girls all over town 24/7 and buy them gifts and chat with them in bars, that makes sense.
Hunie Pop is a match-3 type puzzle game that is part a dating simulator, part a puzzle game, which features a bit of RPG elements, a visual novel-type aesthetic, and lots of "storylines" though. You are wrong.
There is also a bit of history, unless it's just the "action" you're looking for. In this game, you play as a guy who accidentally manages to capture a magical love fairy. And in doing so, the fairy offers to give you a lot of dating advice and lessons to try to seduce several beautiful women in the game.
The game features 8 gorgeous girls with unique personalities; 20 beautifully hand painted locations; Soothing music; 250 unique items and much more.
4. CEO of FAP
FAP CEO is a slow motion management game in which you control a business mogul who provides adult video services to companies like LiveJasmin and Chaturbate. Your objective in the game is to run the business to the point where new employees are hired.
Employees have their own different personalities where you can chat and learn more about them. Once you do this, you can go further in your activities by becoming more intimate with them.
You can also level up the girls so that they can earn more money for you. Awaken your employees and get rich in the process. And then when you've hit your max upgrades, you can sell your business, start over, and make a bigger impression. Plus, you unlock even more girls every time you sell your business.
5. Neptune
If you want anime goddesses then Neptunia will fill you with all your heart. There are more than four goddesses who act as consoles in the game overseeing their respective lands who have participated in a console war.
These goddesses receive their power from the people who believe in them manifesting in the form of actions and will cease to exist without it. While this game isn't entirely for adults, skimpy clothing provides a commendable level of fan service for gamers.
6. Catherine
Catherine is the only game on this list that is being advertised commercially on all mainstream consoles, including PlayStation and Xbox. There are some of these sexy anime bits and scenes, but it's also a story-based game on the side.
In this game, you play as Vincent Brooks who is not at all dependent on his family and a possible marriage in progress. Even though Vincent wants to extend his celibacy for as long as he wants, he ends up being in a relationship with two different types of women. One is the main character Catherine and the other is Katherine.
Katherine is someone who wishes to be in a serious relationship with Vincent while Catherine is a succubus – yes, I didn't stutter on that. I mean, if the cover for this game hasn't revealed it already, then you should know that this is an ecchi game. Sadly, simple words can't do the content of the game justice, so how your eyes will feel I promise.
Fortunately, since this is an Atlus game, expect plenty of creative puzzles to accompany these lustful scenes as well.
7. Nekopara
If catgirls are your thing, Nekopara has more than enough to meet your needs. There's an animated version of the series as well, but you're not necessarily going to find anything overkill out there like you are with the game.
The game centers on the main character who owns a pastry shop. However, there is a small problem along the way; two cat girls have decided to sleep with him. And given that this is an ecchi game, you can expect great cuteness as you bond with plenty of hairy-eared females along the way. After all, who doesn't want to be close to someone who is both pretty and fluffy?
Here is our selection of ecchi games. We hope you enjoy playing them.
Related