10 of Libro.fm's most pre-ordered audiobooks for fall 2021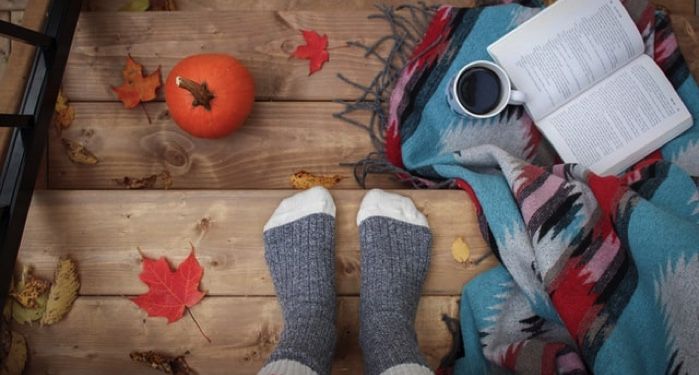 I love fall, and not just because I love to sip a spicy white dish while enjoying the cool fall weather. Fall is ringing in one of the best new audiobook seasons. From spooky thrillers to literary fiction and romance, whatever type of audiobook you're interested in, there will be something for you.
But you don't have to take my word for it. Here are ten of the most pre-ordered audiobook titles on Libro.fm, an audiobook company that allows listeners to support their independent bookstore with your purchases.
So get ready; here are some great audiobooks to add to your TBRs!
TIThe titles are listed in order of publication.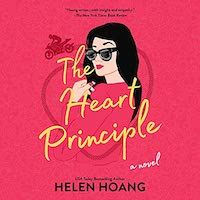 The principle of the heart by Helen Hoang, Narrator TBD
In the third book in Helen Hoang's Kiss Quotient series, we meet viral YouTube sensational violinist Anna Burns whose boyfriend has just decided he wants to open up their relationship. Anna convinces herself that she wants it too and decides to have sex with as many "bad boys" as possible. Enter Quan Diep, the tattooed motorcyclist who seems like his kind of one night stand.
Released on August 31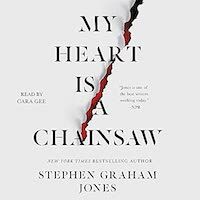 My heart is a chainsaw by Stephen Graham Jones, narrated by Cara Gee
Another fabulous horror novel from Stephen Graham Jones. My heart is a chainsaw presents a young woman with an encyclopedic knowledge of slasher movies. While others might think it sounds odd, they start to sing a different tune when the locals start getting murdered.
Released on August 31
A slow burning fire by Paula Hawkins, narrated by Rosamund Pike
The author of the spectacularly successful novel Girl on the train is back with a new thriller, A slow burning fire. When a young man is found murdered, three women linked to his life find themselves constantly intermingled.
Released on August 31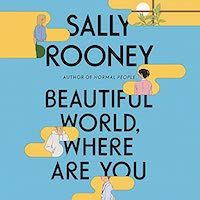 Beautiful people, where are you by Sally Rooney, narrated by Aoife McMahon
I'm going to be honest here and admit that I read pretty much everything Sally Rooney posted, even though it was her weekend shopping list. But in case you want to know more, Beautiful people, where are you presents four young people who come in and out of each other's lives. Sex, desire, love – it's a story written like only Sally Rooney can.
Released on September 7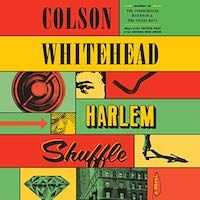 Harlem Shuffle by Colson Whitehead, narrated by Dion Graham
From an author who doesn't need to be introduced, we're taken back to the Harlem of the 1960s and introduced to Ray Carney. Ray is a con artist, working just to fend for himself and support his family. A family saga? Detective story? Maybe a bit of both. But whatever it is, Colson Whitehead will make sure it's an amazing listen.
Release September 14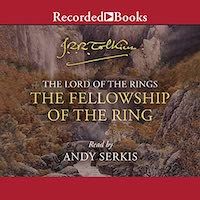 The Fellowship of the Ring by JRR Tolkien, narrated by Andy Serkis
If you told me at 13 that Andy Serkis would tell about a new audiobook edition of the The Fellowship of the Ring, she would have spontaneously blazed with joy. And, he doesn't just tell The Fellowship of the Ring – he interprets the whole series.
Release September 16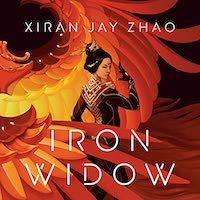 Iron widow by Xiran Jay Zhao, narrated by Rong Fu
Presented as the Pacific Rim meets The Handmaid's Tale, Iron widow stars Zetian, a pilot concubine who is one of a group of women chosen to be sacrificed by men to pilot giant transformer robots. But when Zetian learns to sacrifice men instead, his entire world is turned upside down.
Release September 21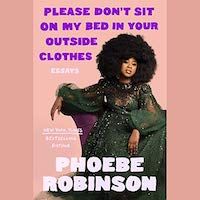 Please don't sit on my bed in your outerwear by Phoebe Robinson, narrated by the author
Phoebe Robinson is back with another collection of hilarious essays. My favorite way to experience Phoebe Robinson is through her incredible storytelling, which she performs with perfect delivery and timing.
Release September 28
The man who died twice by Richard Osman, Narrator TBD
The Thursday Murder Club has just solved its first murder case, but it won't be their last. When another body shows up, they find themselves immersed in another mystery.
Release September 28
Cloud Cuckoo land by Anthony Doerr, Narrator TBD
Like much of the literary world, I found myself mesmerized by the spiraling and complex narrative All the light that we can't see located during WWII. Now Doerr is back with a new story of interconnected characters spanning hundreds of years. Get ready for another great story centered on what it means to be human.
Release September 28